Our Services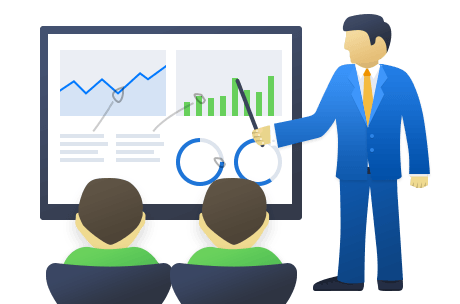 Infrastructure Consulting
Are you planning to provide a completely new web hosting service or ensure the highest performance of your current infrastructure?
IT infrastructure consulting
Server configuration auditing
Complex server optimization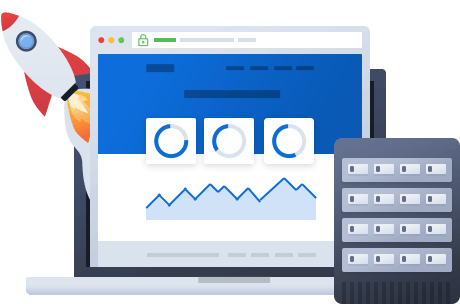 Deploying New Environments
Time to deploy a new product? Take advantage of the services of our professionals, who support and maintain the biggest web hosting companies in the industry.
Installation and configuration of IT environment
Configuration and integration with billing system
Deploying dedicated performance optimization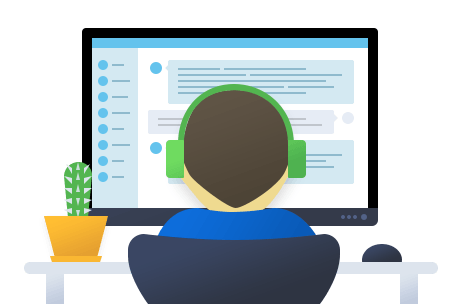 Remote Management
Are you on the lookout for trusted and experienced partner who will take care of the whole maintenance of your web hosting environments?
Service uptime guarantee
System updates delivery
3rd level support for staff members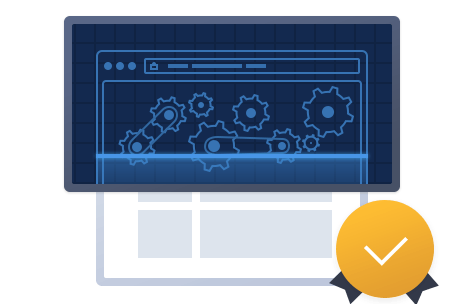 Proactive Monitoring
Make sure that your server infrastructure is always monitored meticulously. A quick reaction to emerging problems will spare you a lot of troubles.
Monitoring from several locations simultaneously
Examination of key systems on the server
Instant alerts and notifications
3598
Projects

Developed
51
Team

Members
19100
Satisfied Clients
1491
Modules

Developed
53794
Cups

Of Coffee
Testimonials

We contacted ModulesGarden to do some custom CMS work, very last minute after our developer was hospitalised 2 days before the launch of a new project. Not only did Konrad provide a very reasonable quote, he got everything done and MORE before our deadline and enabled us to launch the project, on time without
...
any delay. I have and will be recommending him and his team to my friends and business associates as I am so happy with the consistent results ModulesGarden team provide!
Read More

LuxCloud was referred by an Industry leader to ModulesGarden after their positive experience. As LuxCloud we have a marketplace for cloud applications and saw that multiple of our products were of interest to Hosters Worldwide. As WHMCS is a well know ordering and billing engine in those circles we wanted to
...
make life easier for potential partners to connect with our marketplace and take different services to complement their self-produced services. ModulesGarden quickly identified our needs, made a sharp offer and finished a first version in record time. It was clear at that moment that ModulesGarden did not only have the technical skills they also have an very important and often missing crucial element which is business inside. They understood our business and our objectives and were therefor able to not only make sure that we got a technically fitting solution but also commercially. After the first iteration we grew confident and ordered a second release with more functionality and an easier setup, again the speed and agility of ModulesGarden amazed us. Due to our confidence in Modulesgarden we are now able to look further into the potential of WHMCS and jointly explore improvements and are growing our partner base continuously.
Read More

The guys at ModulesGarden recently helped us do a custom development of a WHMCS module. Have to say that I am extremely pleased with the entire process and the end product. Responsive development team, reasonable pricing and a development process that did not take forever but stayed on track and kept us infor
...
med all the way. So if anybody is considering using these guys for custom development, I would have no problems recommending them.
Read More

Having used several development companies over the last number of years, the team at ModulesGarden have been a total breath of fresh air. From the utmost professionalism to the obsessively well written and documented code, we would heartily recommend them!

ModulesGarden has provided our company with invaluable custom modules at affordable rates and in record time. They are friendly, helpful and constantly keep you up to date on the progress of the project. Their work is done with the utmost precision and quality.

For over five years, DigitalFyre worked with the development team at ModulesGarden on a significant number of projects with various levels of complexity. Each and every project was completed in time and to specification. Every time we contact ModulesGarden, their team takes its time to review the project requ
...
irements to ensure the development process goes smoothly. Honestly, I am nothing short of amazed with how diligently and quickly the development team finishes a project and how well they communicate with us. It's an amazing and brilliant team and we will continue to work with them for many years to come. If you are looking for a knowledgeable and reliable development firm for any project, look no further because ModulesGarden will simply exceed your expectations.
Read More

Working with ModulesGarden was a great experience and a very professional one. The understanding of requirements was perfect, the implementation was super efficient, and I must say I love the platform you have to track the status of the project as it saves so much time; instead of going back and forth with em
...
ails to check the progress, I simply log in to the account and I have full view of what's going on. In brief, ModulesGarden is highly recommended and it changes the whole perspective about how outsourced development can be a dreadful experience.
Read More

We have had many complex projects with ModulesGarden, including integration of several systems. We are very pleased with working along with the company! Starting with very good and fair prices according to the real amount of work, fast and professional development, and many feedbacks on how things should work
...
better, to the project handing in with detailed documentation. All projects were done on the heights professional level, without bugs and glitches, with support and availability on the implementation step of the project. Strongly Recommended !!!
Read More

We have used ModulesGarden for several projects now. They are extremely fast, reliable, and professional. Any changes to a billing system can be devastating if not tested. ModulesGarden went above and beyond by providing us with a test environment. They are the only company that we use for WHMCS changes.

Our module is complete and working very well indeed. I am very happy with how the process went. All correspondence and development work was great and the results have been fantastic - thank you to you and your team for your excellent work. I could not have asked for it to go any better, it really was superb!
I have used ModulesGarden many times for custom developed WHMCS addons to help enhance our business and the work is excellent! If the grammy awards did a best software company, ModulesGarden would win! I highly recommend them to anyone looking to have custom software or addons developed.

I would highly recommend the modules that ModulesGarden sell. I have been using the 7 day period trial that comes with the product before you have to purchase a full licence and what can I say. The amount of time the modules have saved me in day to day tasks is great. The cpanel extended is my personal favour
...
ite as it provides my customers with a first class experience.
Read More

It runs like a charm. Thanks a million for all the hard work. I want to thank you, your team and Artur for your patience and tenacity in getting this one done. I will surely be back for more either off the shelf or custom work.