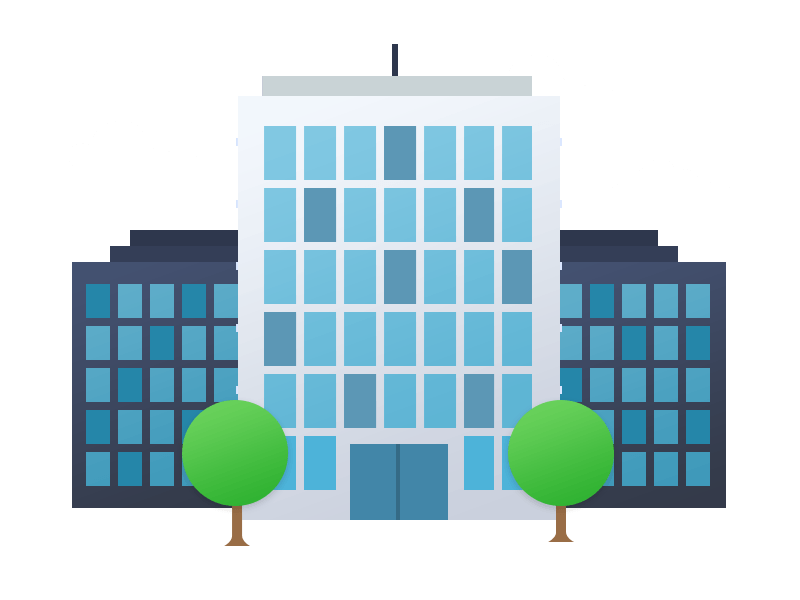 Why ModulesGarden?
ModulesGarden is a team of enthusiasts and geeks who design and develop software solutions of the highest quality related to the web hosting industry for over a decade. Aiming to create solutions driven by simplicity and sophistication, we are experts and true magicians in WHMCS development.
Our team gathers over 40 software developers, testers, support members and specialists in many fields. We work full-time in our offices in Poland to turn your ideas and dreams into professional software. So far, we have successfully completed more than 4500 custom software development projects and released over 1000 official software products, mostly WHMCS modules. These numbers are just a taste of what lies within our undeniably solid qualifications backed by vast technical expertise.
With almost a hundred high-end WHMCS modules available in our Product Marketplace, we empower tens of thousands of customers worldwide to bring out the full potential of their WHMCS-based businesses. Specially for you, we will create a completely new WHMCS module, customize your own solution to meet all your goals, and even outsource our finest software developers to work directly on your projects. We are ready for any challenge.
Whenever you need extra innovation and automation in your business, we have you covered. Join us and become a part of the success story.
Konrad Keck Creates
SEPTEMBER
Completing our first custom software development project
December
Hiring our first software developer
DECEMBER
Releasing our very first official module for WHMCS
New Employees Modules Services
May
Piotr Dołęga joins our ranks as CMO
MAY
Relocating business and moving to the new office in Rzeszów city
OCTOBER
Developing 5 modules for OpenSRS
DYNAMIC GROWTH OF THE COMPANY
May
Releasing our first official module for HostBill
JUNE
Developing 5 modules for Liquid Web & Storm On Demand
SEPTEMBER
Releasing our first official module for Blesta
BIG PLANS MANY IDEAS
FEBRUARY
Introducing open source products to our offer
MARCH
Starting cooperation with resellers and affiliates
MARCH
Introducing WHMCS training service to our offer
JUNE
Moving to the entirely new, much larger office in Rzeszów city
JUNE
Releasing our first official extension for Magento
JULY
Creating a dedicated eCommerce development team
JULY
Introducing hourly projects development service to our offer
NEW DIRECTION PUSHING THE TEMPO
JANUARY
Introducing a brand new model for releasing and maintaining our official products
MAY
Expanding our technical support services
JUNE
Official release of EasyDCIM system
AUGUST
Opening the new office in Rzeszów city
NOVEMBER
Releasing legendary DNS Manager For WHMCS 2.0 module
DECEMBER
Celebrating the milestone of 10,000 customers on board
TIME TO EVOLVE & SPREAD WINGS
FEBRUARY
Introducing an innovative system for new employees training and deployment
MARCH
Introducing an automated quotations system and the brand new Software Projects Control Center
APRIL
Improving our software projects management model and products release workflow
MAY
Releasing our first official modules for PrestaShop
SEPTEMBER
Celebrating 100 official products in our offer
DECEMBER
The brand new edition of ModulesGarden:
New website / new client area / new offer / new goals
NEXT GENERATION FRESH APPROACH
February
Expanding our Product Marketplace offer
April
Implementing automated testing on a broader scale
June
Enhancing our Software Projects Control Center
July
Introducing all-in-one services: Premium Assistance, DevOps Outsourcing and Business Consulting
October
Expanding our multi-level technical support services
December
Implementing a completely new engine and framework into our modules and gradually rebuilding the entire product offer
REACHING NEW HEIGHTS
January
Revamping our Product Marketplace, client area and Support Center
February
Releasing longed-for WordPress Manager For WHMCS module
June
Introducing the end-to-end service: Developer Outsourcing
July
Updating our upgrade formula to open source modules
August
Welcoming on board over 20,000 satisfied customers
September
Integrating with a business analysis platform - MetricsCube
October
Announcing the brand new open source modules offer
BREAKING THE LIMITS
January
Redeveloping our legendary Geolocation Hook For WHMCS
April
Entering early beta stage of AWS billing solution for WHMCS
May
Releasing Polish translation of the entire WHMCS system
July
Reaching the magical number of 111 official products in offer
September
Starting the development of fully customizable One Step Checkout Template For WHMCS
CONQUERING THE UKNOWN
JANUARY
Launching the WHMCS Cloud Billing project with a complete AWS integration
MARCH
Welcoming our 25,000th satisfied customer!
APRIL
Releasing the red-hot Products Reseller For WHMCS module
NOVEMBER
Making the top-class OpenStack Projects For WHMCS module available to public
UNFOLDING NEW HORIZONS
MARCH
Adding Google Cloud support into Cloud Billing For WHMCS
MAY
Releasing Inactive Account Manager For cPanel plugin
JUNE
Kicking off our first-ever Kickstarter initiative
AUGUST
Launching the works on the WordPress automation platform - PanelAlpha
OCTOBER
Celebrating the 10th ModulesGarden anniversary milestone
NOVEMBER
Enriching Proxmox VE modules with in-demand console proxy
DECEMBER
Releasing the 3rd generation of DNS Manager For WHMCS
GATHERING MOMENTUM
FEBRUARY
Adding Microsoft Azure support into Cloud Billing For WHMCS
APRIL
Equipping PanelAlpha demo platform with its own client area
MAY
Rolling out Lagom One Step Order Form For WHMCS
JULY
Enhancing our product marketplace with the roadmap section
AUGUST
Launching Product Free Trial Manager For WHMCS
SEPTEMBER
Dropping Lagom One Step Order Form For WHMCS 1.1.0 - the largest update ever released!
NOVEMBER
Delivering Email Notifications Organizer For WHMCS
GOING TO THE NEXT LEVEL
JANUARY
Expanding our technical support team and customer care services
FEBRUARY
Introducing the in-demand Abandoned Cart For WHMCS
FEBRUARY
Bringing the new Alibaba Cloud Virtual Machines For WHMCS
MARCH
Enriching the marketplace with Expense Tracker For WHMCS
MARCH
Releasing the record number of new modules throughout Q1
APRIL
Streamlining our custom software development services
MAY
Expanding our Developer Outsourcing service
4683
Projects

Developed
43
Team

Members
35713
Satisfied Clients
95
Offered

Products
97063
Tickets

Solved
Executive Board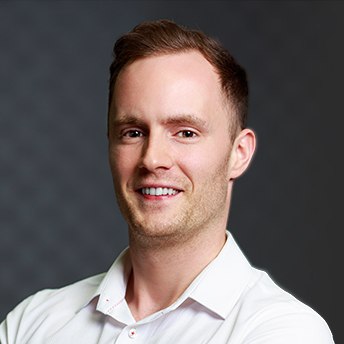 Konrad Keck
Founder & CEO
Owing to exceptional abilities, Konrad quickly turned a one-man business created in 2011 on his own into a booming company with dozens of specialists. He is a multi-talented individual, well-known for his leadership, managing and software engineering skills. Konrad is really open-minded and he is always ready for new business opportunities which has been proven by creating several more successful brands related to the web hosting industry.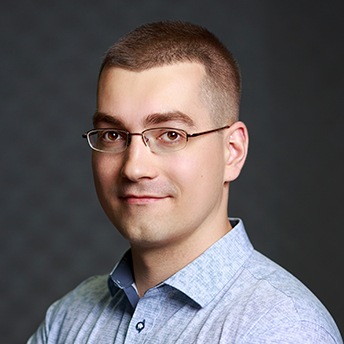 Piotr Dołęga
CMO
Piotr has been leading marketing, sales and direction of ModulesGarden development since the creation of the company. With many years of experience in web marketing, as well as team & sales management, and strategic planning, he ensures the stable growth of all company's aspects. Piotr is also responsible for the entirety of customer service, product development, quality assurance, website development and SEO/SEM/SMO activities.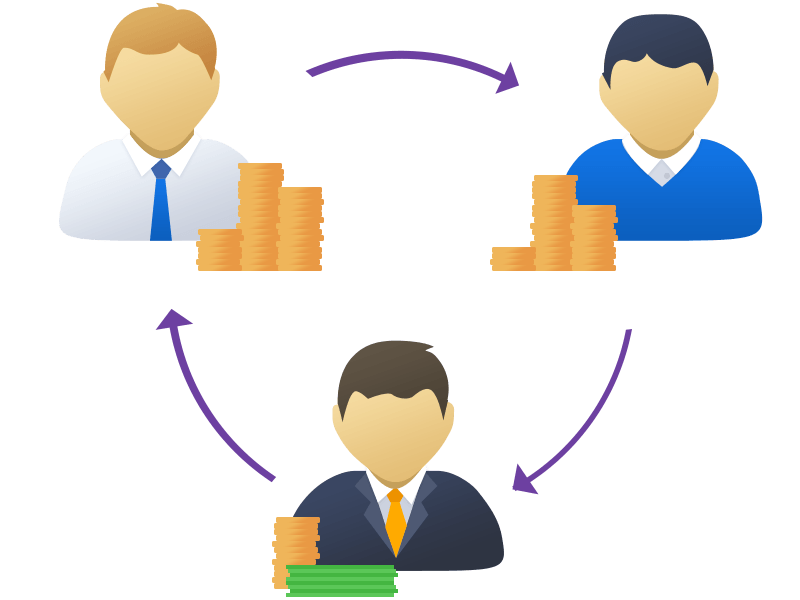 Affiliates
We are looking for reliable partners who are interested in new business opportunities. Start reselling our products to earn an attractive commission for each sold product and benefit from exclusive discounts for our products, premium support with reduced response time and special offers for our custom software development services!
Apply to our Affiliate Program today! Link back to our website and promote our products in a way that suits you the most!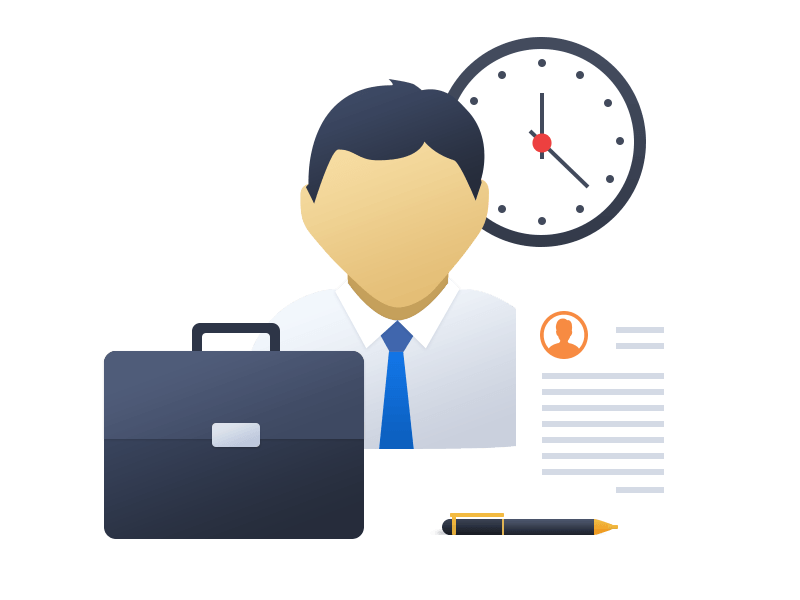 Careers
ModulesGarden always looks for talented individuals just like you. What makes us so unique? The way we work and care about our employees. Leave boredom behind with our passionate co-workers, interesting projects, extensive growth opportunities and a great working atmosphere. Join us!
We are currently looking for candidates for the following vacancies:
Software Tester
Software Developer
Support Team Specialist
Company Address
ModulesGarden
INBS.Software Konrad Keck
st. Rejtana 36
Rzeszów 35-310 Poland
EU VAT: PL8652468710